Ingredients
2 ripe Plantains
2-3 tbsp Canola Oil for frying
1 tbsp Badia Garlic & Parsley
Directions
Peel Plantains by cutting off both ends and cut a slit down the side of each Plantain.
Remove the Plantain peels, then cut the plantains into 1/4 inch-thick slices. Tip: Cutting them diagonally will provide a larger surface for caramelization.
Drizzle enough Oil into a nonstick pan to coat the bottom of the pan and place it in medium heat.
Once the Oil begins to sizzle , but not smoke, add the Plantains and fry for 1 1/2 minutes on one side flip and cook for 1 minute on the other.
Remove the Plantains from the pan and make sure you drain them on paper towels.
Sprinkle lightly with Badia Garlic & Parsley.
Enjoy!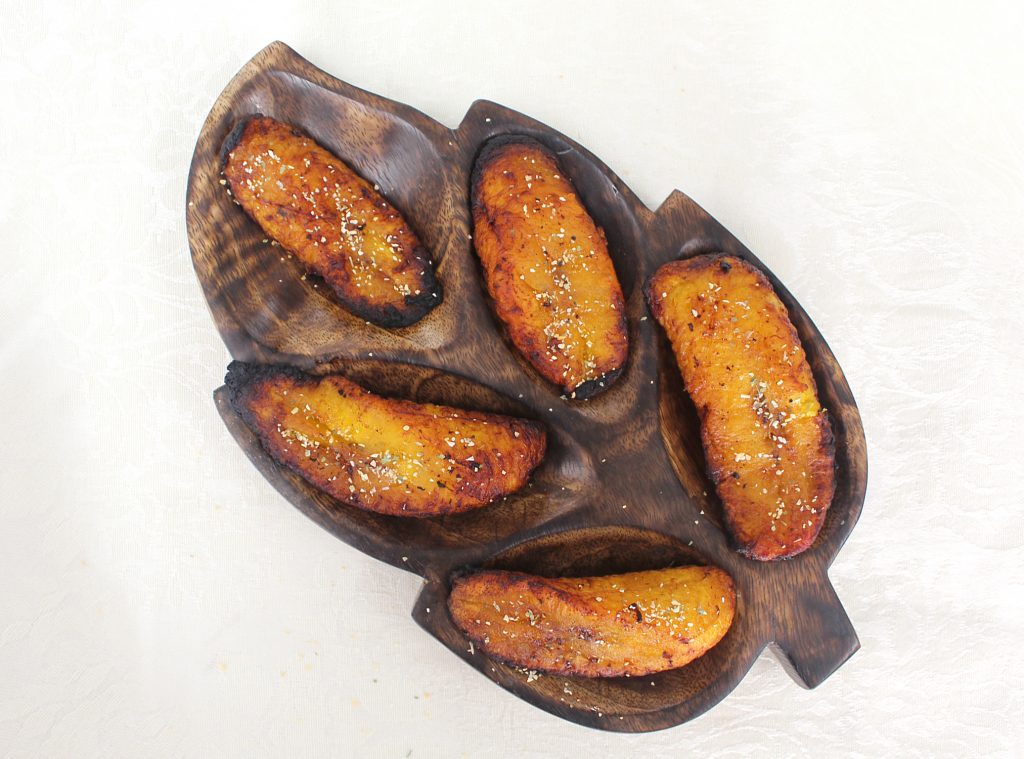 Soul of the Dish