Ingredients
2 1/2 cup Water
1 cup Uncooked Wild Rice Mixture
1 tbsp Badia Garlic & Parsley
10.75 oz can Low-Fat Cream of Celery Soup, undiluted
1/4 lbs shredded Cooked Skinless Chicken Breast
Directions
Preheat oven to 375º.
spray a 1-quart casserole dish with vegetable cooking spray.
Empty soup into casserole.
Add Water slowly into the soup while stirring.
Add Wild Rice, Badia Garlic & Parsley, and Chicken; mix well.
Bake, uncovered for 45 minutes.
Remove from the oven and stir again.
Put back in the oven and bake an additional 40 minutes.
Let stand for 5 minutes before serving.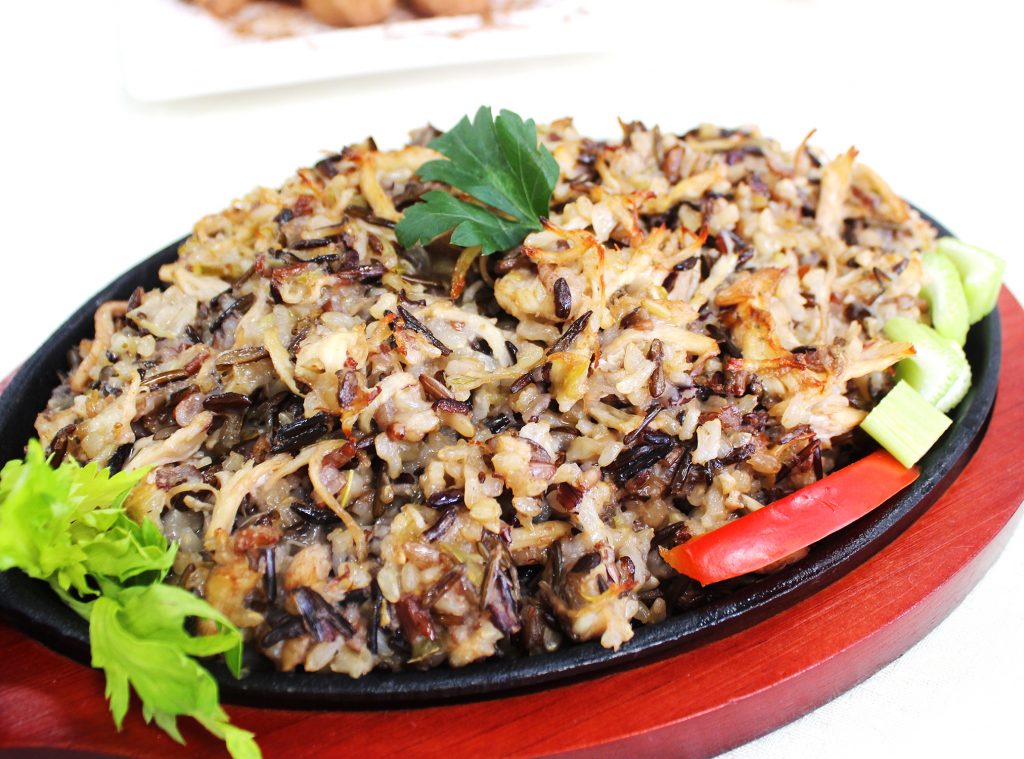 Soul of the Dish