Ingredients
1 tbsp Olive Oil
1/2 Yellow Onion, diced
2 lbs Ground Meat of your choice
3 tbsp Badia Taco Seasoning
Badia Louisiana Cajun Hot Sauce
Sour Cream
Grated Cheese
Avocado, diced
Taco Shells
Tomatoes, diced
Lettuce, shredded
Directions
Preheat the oven to 325°F.
In a skillet over medium high add the olive oil and onions. Cook until they are starting to soften, then add the ground meat.
Cook the meat until is totally browned, then drain the fat.
Add Badia Taco Seasoning and stir to combine.
Add 1/2 cup hot water and stir. Reduce the heat to low and simmer for 15 minutes.
Warm the taco shells on the oven according to the package instructions.
Serve with your favorite toppings: Grated Cheese, Diced Tomatoes, and Shredded Lettuce, Avocado, Sour Cream and top with Badia Louisiana Cajun Hot Sauce.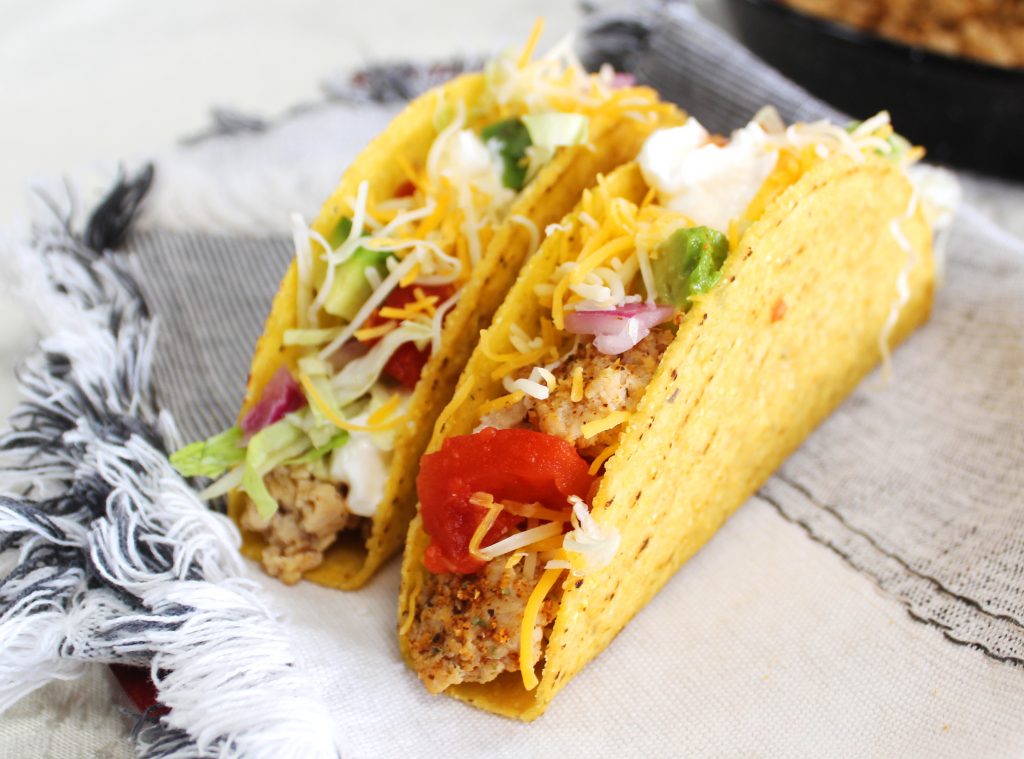 Soul of the Dish