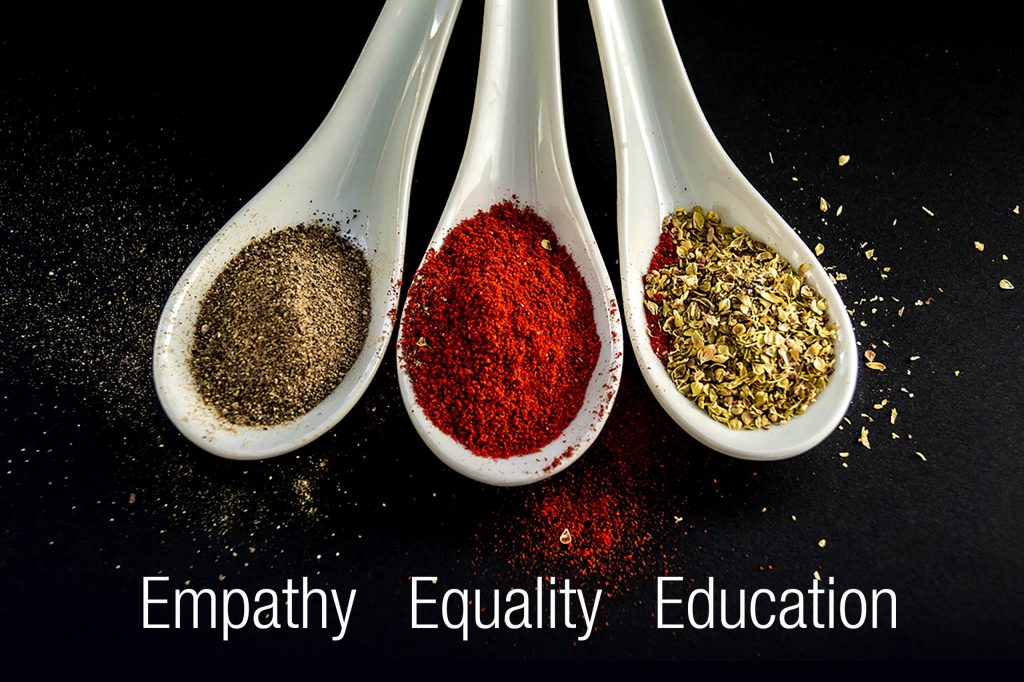 Empathy, Equality and Education have been the key values at the heart of Badia Spices from the start. As people's voices are being heard across America, our core values have become more relevant than ever.
Badia Spices was started by José Badía, who left Cuba in 1967. As Badia Spices has grown to become one of today's leading family-owned Hispanic food companies, we've never forgotten where we came from and the core values to which we owe our success.
Each year Badia Spices gives back to the community through EDUCATION, which we believe to be the great EQUALIZER. We award scholarships to students of all backgrounds and ethnicities through Miami-Dade College, Florida International University (FIU) and HBCU (Historically Black Colleges and Universities). Team BADIA also provides scholarships to the families of Badía employees, 95% of whom are of Latin American origin. The scholarships are distributed by The Miami Foundation.
Our goal is to help raise the new generation of American citizens who believe in dignity, human kindness and justice for all. We want to help them become forces for good by supporting education for deserving students.