Ingredients
2/3 cup Badia Piloncillo, firmly packed grated
3/8 tsp Badia Kosher Salt
5 large Eggs
3/4 cup Sugar
3 cups Half-and-Half
Directions
Position a rack in the lower third of the oven and preheat the oven to 350°F. Put a kettle of water on to boil.
Combine the Badia Piloncillo Sugar thoroughly with 1/4 tsp of Badia Kosher Salt , pinching or mashing the sugar to eliminate lumps. Divide the mixture among the custard cups or ramekins and press the sugar lightly with another small cup to even it out and compact it. Set the cups in a baking pan (or pans) large enough to hold them with space between them.
In a large bowl, whisk the eggs, sugar, and the remaining Badia Kosher Salt until well combined. Heat the half-and-half in a saucepan over medium heat until steaming (140° to 145°F). Gradually whisk the half-and-half into the eggs. Strain the mixture into another bowl to eliminate any bits of egg.
Ladle the flan mixture very gently onto the custard cups or ramekins. Some of the sugar may float up, but it will eventually settle back down in the bottom.
Place the baking pan in the oven, pull out the rack, and carefully pour enough boiling water into the pan to come halfway up the sides of the custard cups or ramekins. Slide the rack back into the oven and bake until the custard is just a little wobbly in the center, 20 to 25 minutes.
Remove the pan from the oven and remove the cups with tongs. Let cool for 15 minutes, then refrigerate at least 4 hours, but preferably 12 for maximum sauce.
To serve, run a thin knife around the edge of each cup and invert onto a rimmed plate or into a shallow bowl.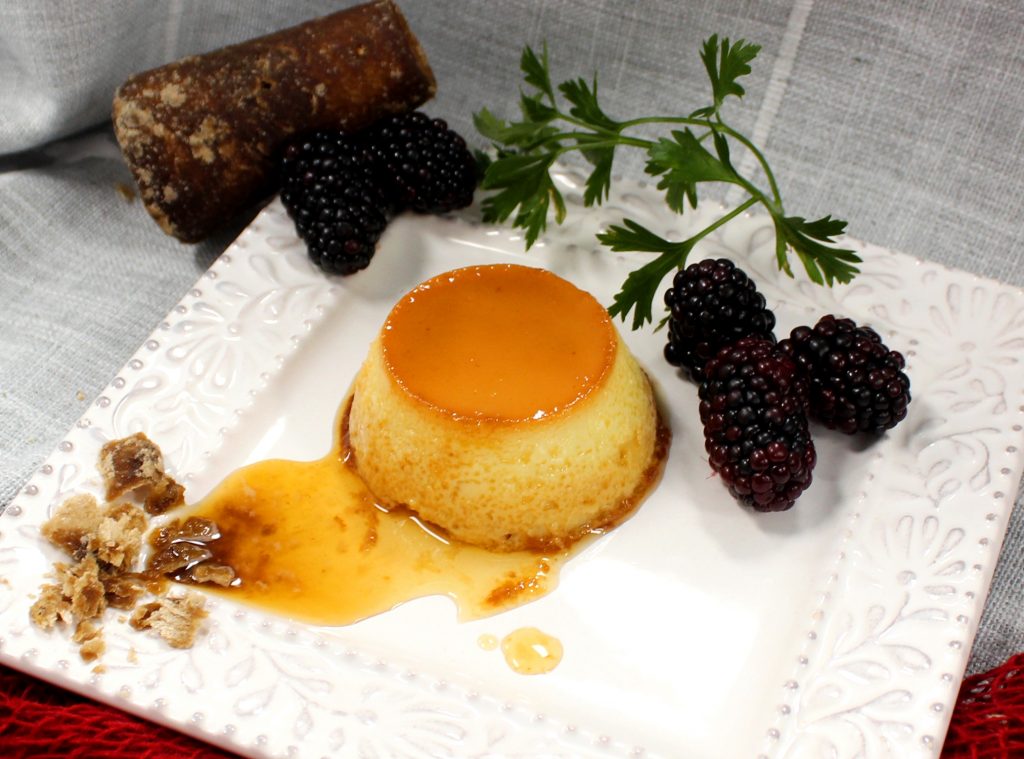 Soul of the Dish