Ingredients
16 ounces Bittersweet Chocolate
1 cup Heavy Cream
1 tbsp Badia Five Spice Asian Blend
Unsweetened Cocoa Powder for rolling
Directions
In a small saucepan, whisk the Heavy Cream with the Badia Five Spice Asian Blend. Bring the cream to a simmer, remove from the heat, and cover. Let the mixture steep for 15 minutes.
Bring the mixture to a simmer again. Once simmering, strain trough a fine mesh strainer and pour over the chocolate. Let sit a minute, and then whisk until combined.
Cover the mixture and refrigerate for at least 2 hours.
When the ganache is firm enough to scoop, scoop or spoon the mixture into small balls. Do this step quickly as the truffles will begin to melt from the heat of the hands.
Place on a baking sheet lined with parchment paper.
Refrigerate the rolled truffles for a few hours or overnight, then roll them in the Cocoa Powder, shaking the excess off.
Serve right away or store in the fridge.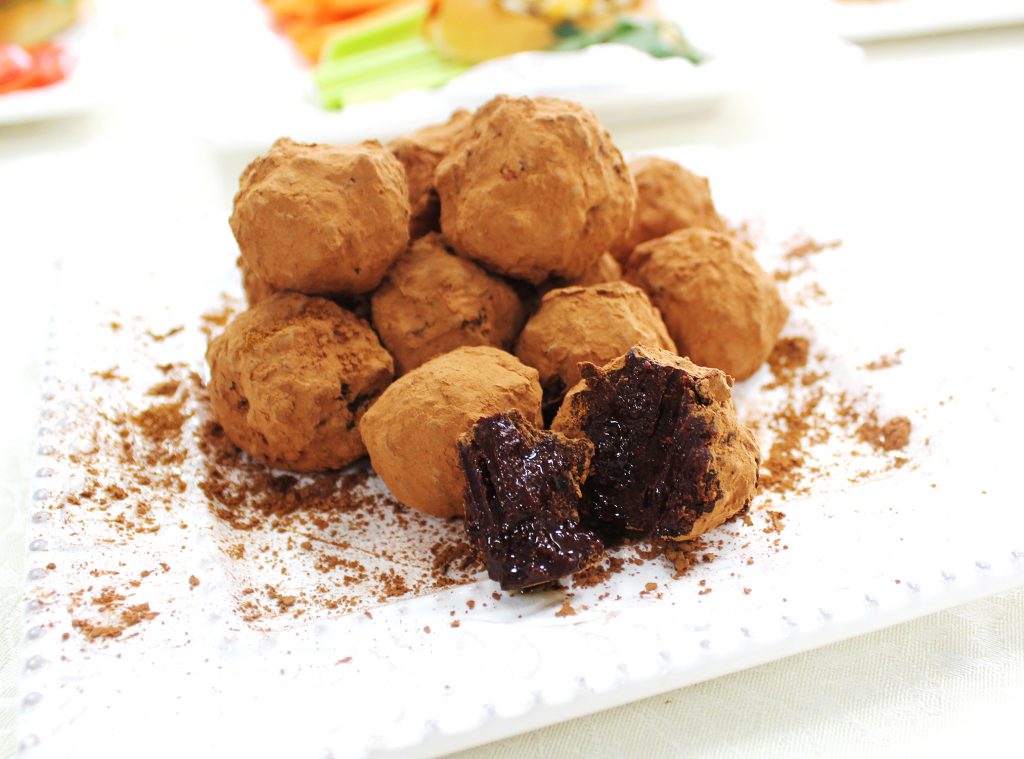 Soul of the Dish